Professor Leann Tilley of the University of Melbourne is an internationally recognised expert in Plasmodium cell biology and drug development.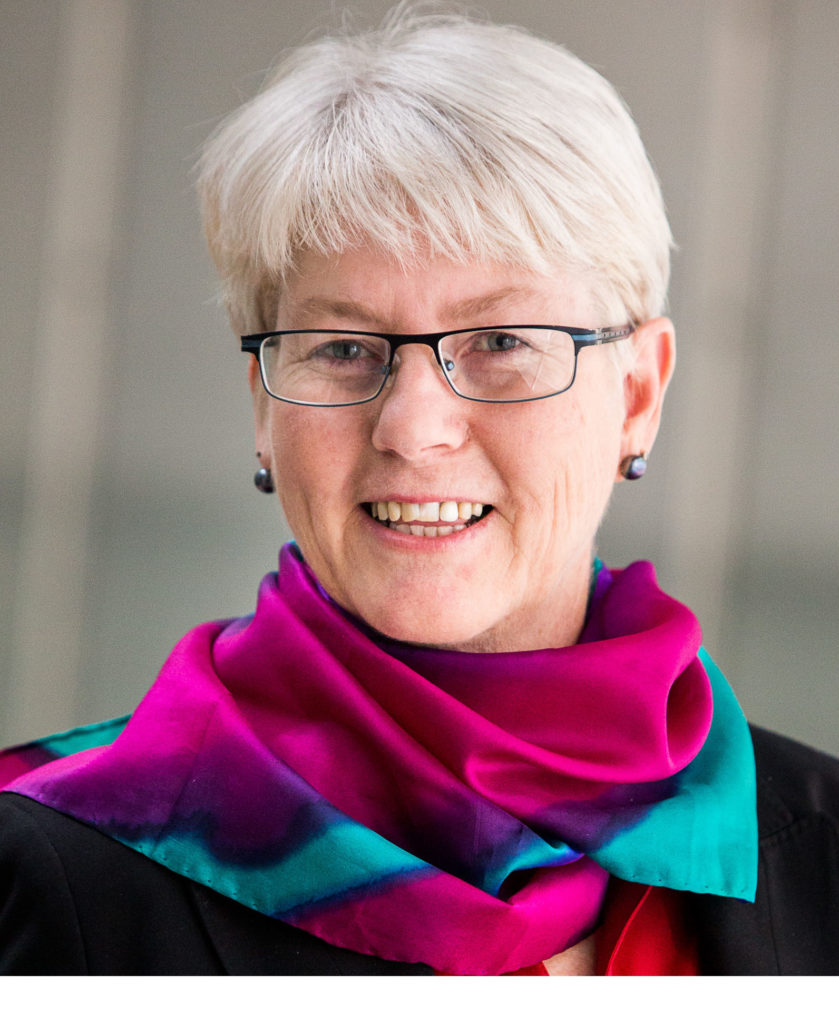 Professor Leann Tilley is an internationally recognised expert in Plasmodium cell biology and drug development. She obtained her PhD in 1984 from The University of Sydney and is currently Professor of Biochemistry and Molecular Biology at The University of Melbourne. Her laboratory currently includes six graduate students, three research officers and five postdoctoral fellows.
Her research explores fundamentally new methodologies and has led to substantial research innovation. This led to her appointment as Deputy Director in 2006 and Director (2013-2014) of the ARC Centre of Excellence for Coherent X-ray Science. The Centre brought physicists and biologists together to develop new approaches to probing biological structures and processes. She also served as Associate Director (Structural Biology) of the Bio21 Molecular Science Institute. She is current President of the Australian Society for Biochemistry and Molecular Biology.
In 2016, Leann was awarded the Georgina Sweet Australian Laureate Fellowship, the highest award of the Australian Research Council, following her Australian Professorial Fellowship (2011-15). She has also been awarded the Bancroft-Mackerras Medal from the Australian Society for Parasitology in 2010, the Beckman Coulter Discovery Award of the Australian Society for Biochemistry and Molecular Biology in 2011, the Eureka Prize for Infectious Diseases Research in 2016 and the Bob Robertson Award from the Australian Society for Biophysics.
Leann has generated >$40M in research funding over the course of her career and in addition to strong support from the National Health and Medical Research Council (NHMRC) and the Australian Research Council (ARC), Professor Tilley has played a leading role in initiatives that have brought substantial benefit to many including numerous major equipment bids, Co-Operative Research Centres, an ARC Centre of Excellence and, of particular significance to the ASP, the ARC/NHMRC Research Network for Parasitology bid; Leanne was, subsequently, an important member of the Network's Management Committee.
Leann has published 189 manuscripts in highly ranked international journals including Nature, Nature Communications, Nature Reviews Micro, PNAS, and Blood. The quality of the images from her lab has been recognized by 16 journal front covers. Her research has been cited >9300 times and she has a h-index of 58.
Leann is an outstanding mentor. She has supervised more than 40 higher degree research students to completion and, in the last 5 years, four of her students were awarded the Rob Lewis Medal and recognised as giving the best presentations at international conferences. She has also mentored 26 post-doctoral fellows and is particularly keen to promote the involvement and success of women and early career researchers in parasitology research and eagerly contributes to relevant mentorship schemes. Professor Tilley has been an outstanding role model for women in parasitology. Her Georgina Sweet Laureate Fellowship includes a role as an ambassador for women in science. In this role, she has established and sought funding for travel and research awards for women including three awards of $25,000 each year to Australian female researchers, and four Travel Support awards ($3,000) for Female Keynote Speakers at Australian conferences.
In view of her outstanding contributions to science, parasitology and the society, Prof Leann Tilley is an extremely worthy recipient of the title, Fellow of the Australian Society for Parasitology.