Join our online ASP Seminar Series Friday 11 March 2022 when Jenni Hayward from Australian National University will present "Elucidating and exploiting the mitochondrial electron transport chain of T. gondii parasites" and Greg Brown from Macquarie University will present about "Host-parasite interactions during a biological invasion." with co-chairs Sarah Preston (Federation University) and Stuart Ralph (University of Melbourne). Our seminar will take place online via Zoom on Friday 11 March 2022 at 1pm AEDT.
Please register online using this
link
for your unique passcode to join the seminar.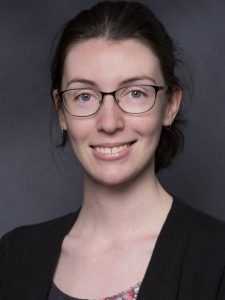 Jenni undertook her undergraduate studies in Arts/Science at Monash University, with Honours in Biochemistry in the lab of Professor Martin Stone. There, she characterised a family of anti-inflammatory proteins found in tick saliva. A move to Canberra led her to a research technician position at the John Curtin School of Medical Research, ANU in the lab of Professor Si Ming Man, where she studied the innate immune response to bacterial toxins. In her PhD, Jenni joined the Research School of Biology, ANU in the lab of Associate Professor Giel van Dooren to explore the wonderful world of parasitology, investigating how the mitochondrial electron transport chain complexes of
Toxoplasma gondii
parasites differ to their human hosts. Jenni has since moved back to Monash University to pursue postdoctoral studies in the lab of Associate Professor Fasseli Coulibaly, where she uses structural biology approaches to study how viruses make our cells their home.
Abstract:
As you read this abstract, your lungs are (I hope!) bringing live-sustaining oxygen into your body. Oxygen is required by our cells for one key purpose – to act as the final electron acceptor in the mitochondrial electron transport chain (ETC). The ETC is composed of a series of membrane-bound multi-protein complexes that work cooperatively to generate energy (ATP) via oxidative phosphorylation. Toxoplasma gondii parasites are unicellular and as such do not have lungs, but don't let their petite size fool you! T. gondii parasites chronically infect up to a third of the global human population and can cause serious disease in immunocompromised and pregnant individuals. The ETC is one of the few validated drug targets in T. gondii parasites, and yet little was known about precisely how this important pathway differs from that of humans. In my PhD, I investigated how the ETC complexes of T. gondii parasites differ from their human counterparts, and whether these differences can be exploited therapeutically. In this seminar, I will highlight some of my key findings about T. gondii ETC Complex III, and in doing so introduce a Seahorse XFe96 flux analyser-based method I developed to investigate ETC function. Finally, I will give a sneak peek at how we adapted this method to screen the Medicines for Malaria Venture "Pathogen Box" compound library to identify and determine the target of novel inhibitors of the T. gondii ETC.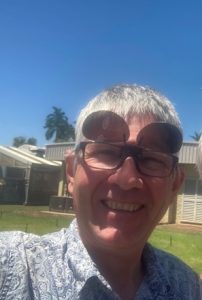 Greg Brown's research as a graduate student was on snakes and turtles in Canada. In 1998, he joined Rick Shine's lab at the University of Sydney to study the ecology of snakes at Fogg dam near Darwin. The cane toad invasion reached Fogg dam in 2005, and Greg started to study their ecology as well. The research on toads eventually expanded to incorporate their parasites, culminating in the project he's currently involved in- again in Rick Shine's lab, but now at Macquarie University.
Greg Brown Macquarie University "Host-parasite interactions during a biological invasion"
Coevolutionary host-parasite 'arms races' can be disrupted by new evolutionary forces imposed by biological invasions, affecting both host and parasite densities, as well as their traits. The spread of cane toads (Rhinella marina) and their parasitic lungworm (Rhabdias pseudosphaerocephala), across tropical Australia provides an ideal opportunity to study a perturbed host-parasite system. We are conducting a cross-infection experiment using common-garden-reared toads and lungworms from the invaded range across northern Australia to quantify traits of the parasite (infectivity and virulence) and the host (resistance and tolerance). Specifically, our aim is to assess whether interactions between host and parasite are more affected the spatial distance between their populations (i.e. local adaptation) or by the difference in establishment times (i.e. invasiveness) of their populations.