Join our online ASP Seminar Series Friday 13 May 2022 when Louis Lignereux from University of Adelaide will present "Should serology be used to estimate the exposure of feral house mice (Mus musculus) to Toxoplasma gondii?" and Narelle Dybing from the Feral Pig Action Plan will present "Feral Pig Parasites: What's hidden within?" with co-chairs Sarah Preston (Federation University) and Stuart Ralph (University of Melbourne). Our seminar will take place online via Zoom on Friday 13 May 2022 at 2pm AEST.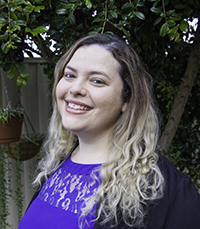 Dr Narelle Dybing is from Australian Pork Limited – the National Feral Pig Action Plan and Murdoch University. Dr Dybing has a double degree in Biomedical Science and Conservation Biology from Murdoch University. She conducted her honours in Parasitology looking at parasites in red foxes and feral cats in the southwest WA. Her PhD then investigated parasites in feral cats and black rats in WA and its offshore islands including Christmas Island and Dirk Hartog Island. Since completing her PhD, Dr Dybing's research focused on the parasite diversity in, and risks posed by, invasive animals including wild dogs and urban foxes in WA. She is currently working as the program support officer for the National Feral Pig Action Plan where she talks to land mangers around Australia about the impacts of feral pigs and helps to support these land managers to work together to deliver coordinated, effective, and humane best practice management of feral pigs.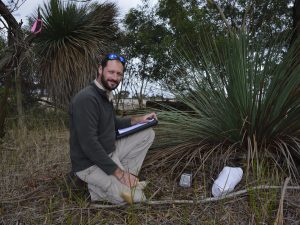 After Louis Lignereux graduated as a veterinarian surgeon in 2003, he worked for seven years in veterinary practices in the French countryside and at a charity/pet shelter in London. This was followed by six years in the United Arab Emirates with missions in Jordan, Oman, and Chad. Louis' work was focused on large captive populations of gazelles and endangered scimitar-horned oryx and involved controlling infectious diseases, mainly Contagious Caprine Pleuro Pneumonia (CCPP), Foot-and-Mouth Disease, Capripoxvirus infectious, brucellosis and bovine tuberculosis. It was part of an international effort to conserve the species and reintroduce the scimitar-horned oryx into the wild in Chad.
Since 2019, Louis has been working as a grant-funded fellow researcher at the School of Animal and Veterinary Sciences of the University of Adelaide, under Associate Professor Ryan O'Handley. The project is shared with the School of Biological Sciences, Nanyang Technological University, Singapore. Louis' research is focused on Toxoplasma gondii in feral house mice (Mus musculus), on Kangaroo Island, where a large feral cat control program is underway.