Happy International Day of Women and Girls in Science 2023.
The International Day of Women and Girls in Science, celebrated on 11 February, is implemented by UNESCO and UN-Women, in collaboration institutions and civil society partners that aim to promote women and girls in science. This Day is an opportunity to promote full and equal access to and participation in science for women and girls. Gender equality is a global priority for UNESCO, and the support of young girls, their education and their full ability to make their ideas heard are levers for development and peace.
https://www.unesco.org/en/days/women-girls-science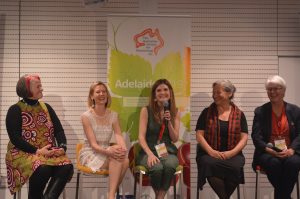 Gender equality is not only a fundamental human right, but a necessary foundation for a peaceful, prosperous and sustainable world. There has been progress over the last decades, but the world is not on track to achieve gender equality by 2030.
The UNESCO message is clear: women and men must enjoy equal opportunities, choices, capabilities, power and knowledge as equal citizens. Equipping girls and boys, women and men with the knowledge, values, attitudes and skills to tackle gender disparities is a precondition to building a sustainable future for all. See their website for
Gender Equality Tools